Lotus Biscoff Cake Pops, the name itself, makes your mouth water! The divine caramel flavor, combined with a delicious milk chocolate coating, makes your heart beat faster!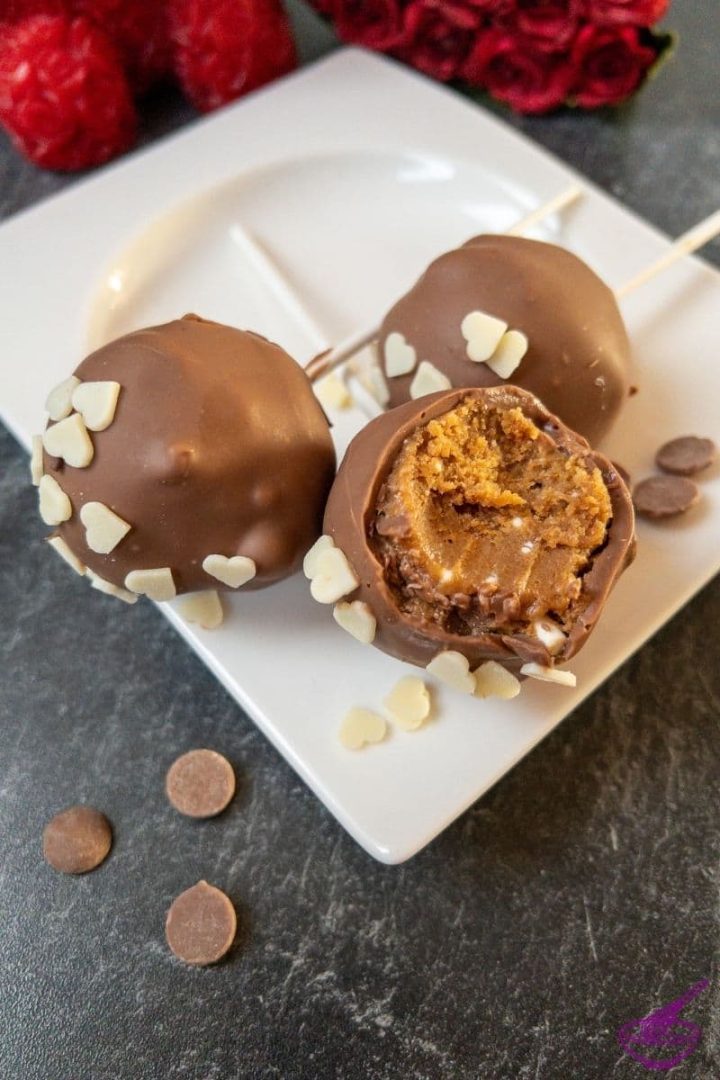 I especially like the Biscoff Cake Pops because they only require four ingredients. You don't have to bake them (just like my candy cane Oreo Cake Pops), and they are fructose-free.
The crowning touch is the coating with chocolate and, of course, the decorating, which is always the most fun!
Here is no limit to your imagination! You can decorate these cake pops according to taste and occasion, and thus always has a suitable cake pop at hand!
Whether it should be sugar sprinkles, chocolate hearts, or sugar Christmas fir trees.
These little cakes on a stick are a hit everywhere. Whether for a bite in between, as a small gift for Mother's Day / Father's Day, or for snacking together on Valentine's Day.
In short, the Biscoff Cake Pop is always delicious and worth having in the fridge.
Since Valentine's Day is just around the corner, I have opted for white chocolate hearts for today's recipe!
So let's get started and create these little delicacies together! Check out more fructose-free recipes in our allergy-friendly recipes section.
Jump to:
🥘 Ingredients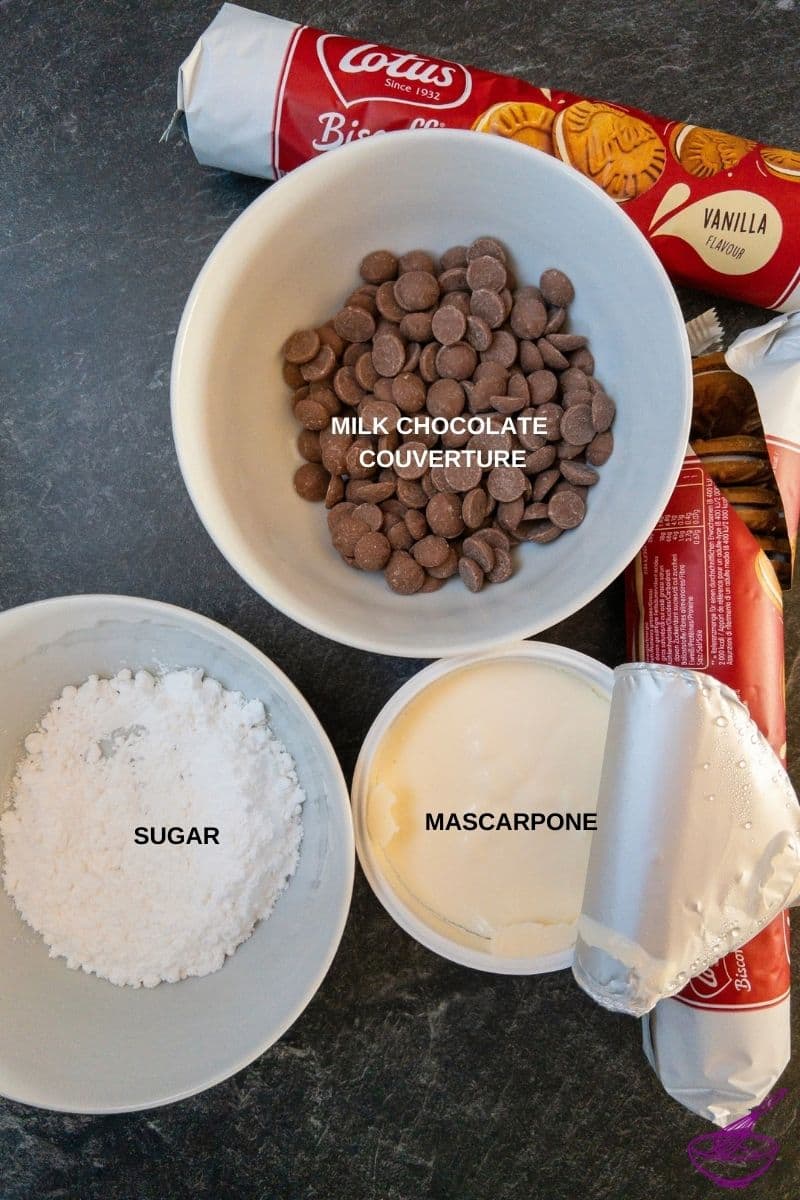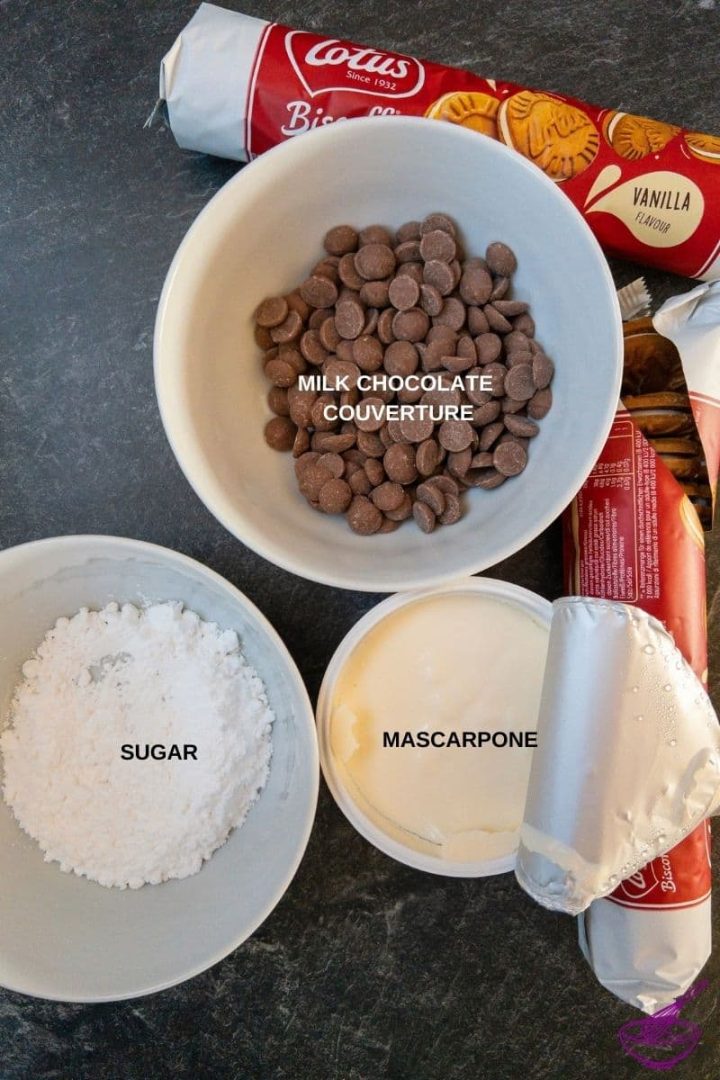 Powdered Sugar
Mascarpone - For a creamy texture
Milk chocolate couverture for coating
White chocolate heart sprinkles
Get your chocolate couverture at Prime Chocolate and save 10 % with the code ThankYouNora
See the recipe card for quantities.
🍽 Equipment
Mixing Bowls
Cake Popsicle Sticks
Food processor for crushing the cookies
Water bath or tempering device for melting the chocolate
Cake pop stand (or a drinking glass, egg carton, or styrofoam plate) to place the cake pops on.
🔪 Instructions
First, you want to crush your Biscoff cookies into fine crumbs using a food processor or universal chopper.
You can crush the cookies with a rolling pin if you don't have either. The more finely ground they are, the better!
Next, sift the powdered sugar through a close-meshed sieve into a medium bowl and then whip it with the mascarpone until fluffy.
Now it's time for manual labor: mix the sugar mascarpone mixture with the crumbled Biscoff cookies. The best way to do this is with your hands. I put on gloves so the mass does not stick so much to the hands.
At first glance, the mixture appears quite moist. This is intended because you get a juicy cake pop at the end. If you don't like this, add more powdered sugar to the mixture to make the batter firmer.
In the next step, you will need your Cake Pop silicone mold. Shape the cookie mixture into balls (by hand or a cookie scoop) and place them in the bottom of the silicone mold.
Repeat this process until all the dough is used up. Now close the silicone mold and place the cake pop sticks.
Place the filled cake pop mold in the freezer for at least one hour so that the dough balls are nice and firm for coating with chocolate.
While the cake pops are in the freezer, you can melt the chocolate in the meantime.
Water bath: If you use a water bath for melting, you need two pots of different sizes. Fill one pot 3-4 finger-widths with water and place the second, smaller pot in it. The second pot should not touch the water! Now put the chocolate to be melted into the upper, smaller pot and melt it over moderate heat while stirring over the rising steam.
Tempering unit: Add the chocolate to be melted to the tempering unit and set it to the appropriate melting temperature. White and milk chocolate: 40 °C // 104 °F, dark chocolate 50 °C // 122 °F.
You can start coating when the cooling time is over and the chocolate is at the right temperature (30 °C // 86 °F).
Take one Cake Pop at a time out of the silicone mold and dip it into the chocolate, decorating it as desired. Then dry it in a cake pop stand, glass, styrofoam plate, or empty egg carton.
And so, you made gorgeous Lotus Biscoff Cake Pops! No baking is required! 😀 Now enjoy this little delicacy alone or together! Have fun!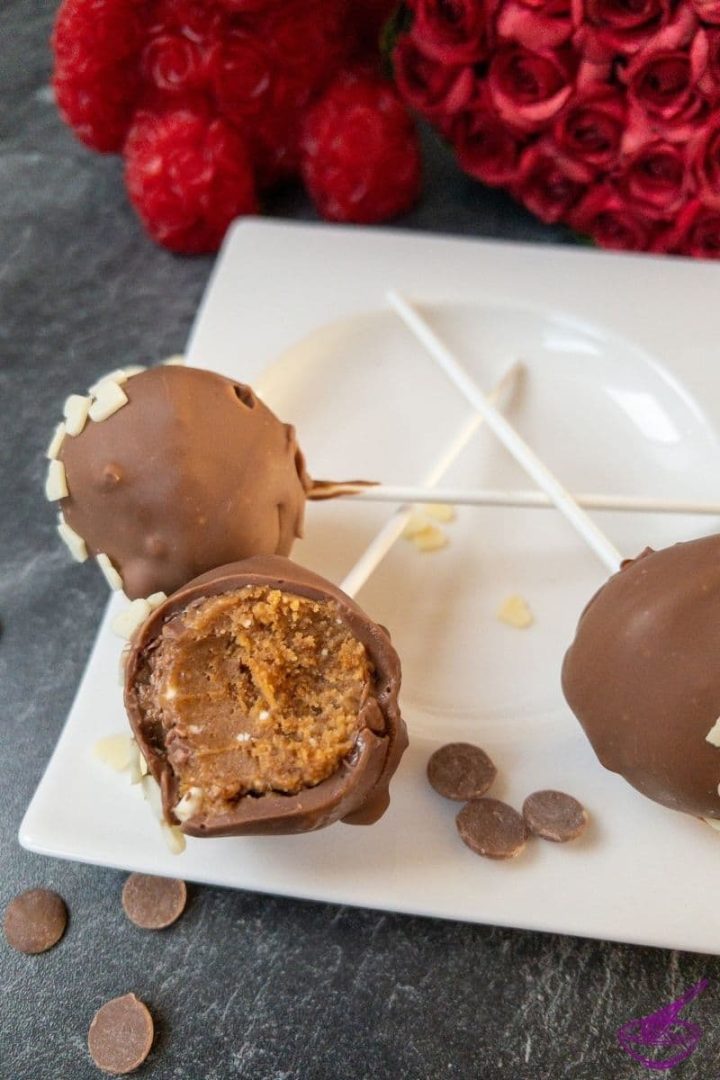 🥜 Substitutions
Mascarpone - can be replaced with a fat cream cheese or ricotta. Cream cheese makes the cake pop not quite as moist. Ricotta, on the other hand, makes it very moist. If you want to use ricotta, be sure to add extra confectioner's sugar during the final mixing.
Lotus Biscoff Vanilla Cream Sandwich Cookies - can be substituted here for Lotus Biscoff Cream Sandwich Cookies or Lotus Biscoff Chocolate Cream Sandwich Cookies. And yes, you can also use Oreo cookies. The key is to use cookies with a cream filling in between.
🌡️ Storage
You can store the Biscoff Cake Pops in the fridge for at least a week. Depending on the decoration, you can also store them in the freezer for three months. Unfortunately, some sugar sprinkles do not hold their shape in the freezer; I want to keep that in mind.
If you make this recipe, let me know how you liked it by ★★★★★ star rating it and leaving a comment below. This would be awesome! You can also sign up for our Newsletter or follow me on Pinterest or Instagram and share your creation with me. Just tag me @combinegoodflavors and hashtag #combinegoodflavors, so I don't miss it.
📖 Recipe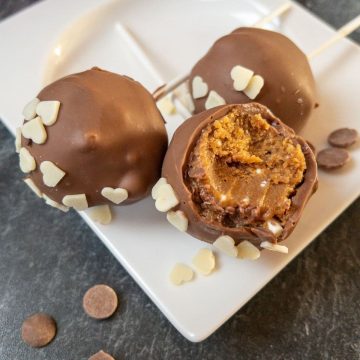 Lotus Biscoff Cake Pops
A heavenly combination of Biscoff Cookies, mascarpone, and sugar assembled to a delicious, no-bake, cake pop with milk chocolate coating. Perfect for snacking together on Valentine's Day or a bite in between.
Ingredients
7

oz

Mascarpone

¼

cup

Powdered sugar
Instructions
Crush your Biscoff cookies into fine crumbs

30 Lotus Biscoff sandwich cookie vanilla cream

Sieve sugar into a mixing bowl and mix it with the mascarpone until fluffy.

¼ cup Powdered sugar,

7 oz Mascarpone

Add Biscoff cookie crumbles and mix well with your hands.

Form small balls and place them into the cake pop silicone molds.

Close the silicone mold form and place the cake pop sticks.

Melt the milk chocolate couverture.

1 ½ cups Milk chocolate couverture

Coat the frozen cake pops and decorate them.

White chocolate heart sprinkles

Let them solidify and store them in the fridge.
Never miss a recipe!
Sign up and let me spoil you weekly with a delicious homemade recipe!
Nutrition values are estimates only, using online calculators. Please verify using your own data.
Serving:
1
Cake Pop
|
Calories:
358
kcal
|
Carbohydrates:
34
g
|
Protein:
4
g
|
Fat:
25
g
|
Saturated Fat:
16
g
|
Polyunsaturated Fat:
1
g
|
Monounsaturated Fat:
3
g
|
Cholesterol:
18
mg
|
Sodium:
30
mg
|
Potassium:
1
mg
|
Fiber:
3
g
|
Sugar:
22
g
|
Vitamin A:
255
IU
|
Calcium:
31
mg
|
Iron:
1
mg
⛑️ Food Safety
Cook to a minimum temperature of 165 °F (74 °C)
Do not use the same utensils on cooked food, that previously touched raw meat
Wash hands after touching raw meat
Don't leave food sitting out at room temperature for extended periods
Never leave cooking food unattended
Use oils with high smoking point to avoid harmful compounds
Always have good ventilation when using a gas stove
For further information, check Safe Food Handling - FDA.