The perfect dessert is like a little extravagance that fits into your everyday life and nothing says 'extravagance' like chocolate! That is why you deserve this over-the-top delicious Double Chocolate Bundt Cake!
Do you ever feel like you need a moment of sweet indulgence just for you? Then you need to try this Double Chocolate Bundt Cake!
Thanks to its decadent yet smooth chocolate flavor, it's my favorite way to make a little time for myself!
These eye-catching cakes are the perfect size for one, and their rich, spongy texture will have you head over heels for these treats! So get ready to treat yourself for once with this splendidly rich Double Chocolate Bundt Cake!
As a complementary drink, we recommend a Cointreau coffee, hot coffee with eggnog, snowball cocktail, or hot chocolate with rum (for those with an intense chocolate craving!). 🙂
Jump to:
🥘 Ingredients
Dark Chocolate Couverture: Couverture is a special type of chocolate designed with melting in mind. It is crafted with a little extra cocoa butter so it melts smoothly and quickly. Using dark chocolate couverture in this bake gives you a bold bittersweet flavor without any fuss!
Eggs: Eggs are the trick to this perfectly soft and delightful cake! Eggs are made up of two parts: the yolk and the whites. The yolks contain all the egg's richness and fat, while the whites are pure protein. When they are split, the yolks can bring a decadent, rich flavor to the recipe, and the whites can be whipped into a type of texture-enhancing meringue.
Granulated Sugar: Granulated sugar brings a little sweetness to the cake. It also helps to give the exterior of the cake a lovely crunchy sugar texture!
Cake Flour: There are many types of flour, each with its purpose. Cake flour is a low-protein flour designed to be light and airy. Using this variety of flour ensures your cake has the perfect spongy texture. In a jam, you can use another flour, like all-purpose; however, it can adversely affect the texture of the cake.
Baking Powder: This common pantry ingredient is a leavening agent that helps the cake rise. If you're all out, use equal parts baking soda and cream of tartar as a substitute.
Milk Chocolate Couverture: Milk chocolate brings an extra creamy note of chocolatey goodness to round out the darker cocoa taste. You can also opt to use a second helping of dark chocolate or white chocolate instead.
See the recipe card for quantities.
Get your chocolate couverture at Prime Chocolate and save 10 % with the code ThankYouNora
🔪 Instructions
Step One: Preheat the oven. Butter the Bundt pan and sprinkle it with breadcrumbs.
Step Two: Melt the butter and dark chocolate.
Step Three: Separate the eggs. Beat the whites until creamy. Combine the yolk with the sugar and beat until foamy.
Step Four: Stir the chocolate mixture into the beaten yolks.
Step Five: fold in the flour and baking powder.
Step Six: Mix the milk chocolate and remaining dark chocolate.
Step Seven: Fold the egg whites into the dough.
Step Eight: Pour the batter into the prepared pans and bake for about 50 minutes.
Step Nine: Remove the cakes and allow them to cool for 15 minutes before removing them from the pan and cooling it fully.
Step Ten: Dust the cake with powdered sugar and enjoy!
Fancy more cake recipes? Check out the following recipes:
If you need it super quick and easy, try out this cookie dough mug cake!
💭 Top Tips
There is nothing worse than putting all the effort into a cake only to have it stick to the pan! Save yourself the heartache by greasing the pan with butter then sprinkling it with breadcrumbs or even a little A.P. flour. This ensures that your cake will come out of the pan cleanly and easily.
Be very careful when separating the eggs. Even the tiniest bit of yolk can inhibit your whites from whipping to their full potential. And be very careful to simply fold the whites into the batter so you do not lose all that delicious airy lift!
🌡️ Chocolate Tempering
Water bath: If you use a water bath for melting, you need two pots of different sizes. Fill one pot 3-4 finger-widths with water and place the second, smaller pot in it. The second pot should not touch the water! Now put the chocolate to be melted into the upper, smaller pot and melt it over moderate heat while stirring over the rising steam.
Tempering unit: Add the chocolate to be melted to the tempering unit and set it to the appropriate melting temperature. White and milk chocolate: 40 °C // 104 °F, dark chocolate 50 °C // 122 °F.
🍫 Variations
Make an unforgettable chocolate icing for these tasty cakes using 5.29 oz (150 grams) of heavy cream, 5.29 oz (150 grams) of dark chocolate, and 5.29 oz (150 grams) of milk chocolate. Bring the heavy cream to a boil and then stream it over the chocolate. Beat the mixture into a lovely chocolate ganache to use on top of the bundts.
🍽 Equipment
Bundt Pans: Choose two small-sized Bundt pans for this cake recipe.
Electric Mixer: For beating the egg whites. If you don't have one, try whipping the whites in a food processor!
Double Boiler: A water bath or tempering device will also do the trick!
Medium Bowl
Cooling Rack
🌡 Storage
Store this chocolate Bundt cake under a cake cover, so it does not dry out. You can freeze this cake after cooling.
Cut the Bundt cake into slices after it has cooled and place them in an airtight container or wrap them tightly in a plastic wrap. This way, you can defrost it in small amounts.
🙋🏻 FAQ
How Do I Store Chocolate Bundt Cake?
Once fully cooled, the cakes can be stored wrapped or in an airtight container. Keep the cake at room temperature for up to one week. Alternatively, you can wrap the cake tightly in plastic and foil and freeze it for up to six months. To thaw frozen bundt cake, place it in the fridge overnight, and then enjoy!
What Can I Serve with Chocolate Bundt Cake?
This exceptional dessert is perfect on its own or paired with a bold cup of coffee. The rich chocolate flavor is positively irresistible when paired with fresh fruit, caramel, whipped cream, or just more chocolate!
Is this Dessert Allergen-Free?
This delicious double chocolate cake is nut-free and very light in dairy; however, it has eggs, gluten, and chocolate which can both be upsetting for some allergy sufferers. If you want to cut the dairy out of this cake, use only dark chocolate.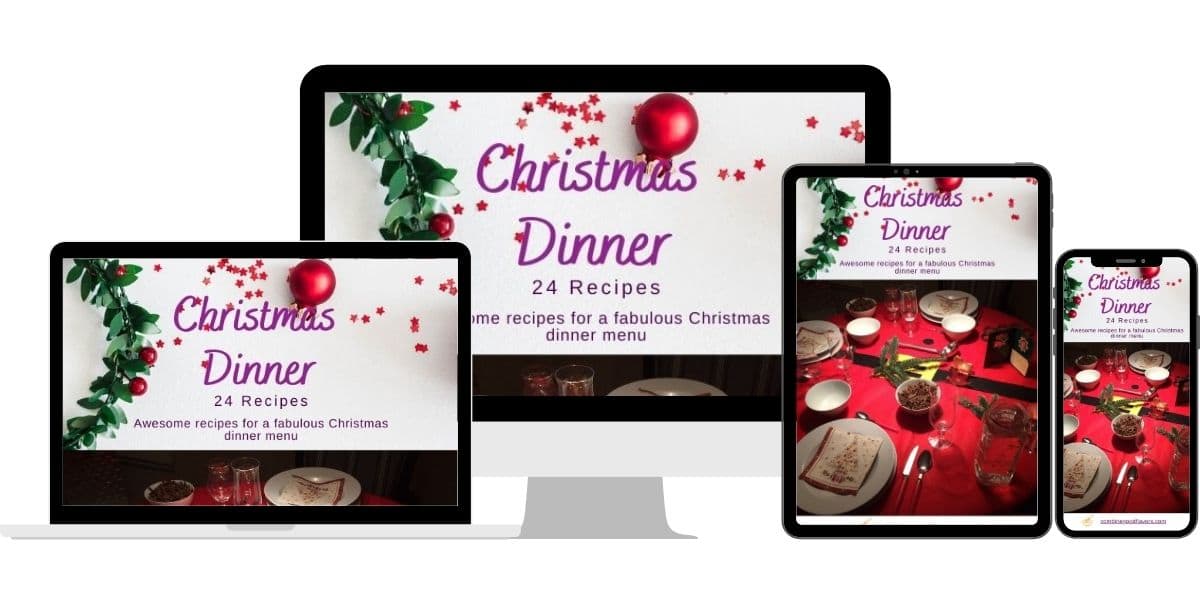 If you make this recipe, let me know how you liked it by ★★★★★ star rating it and leaving a comment below. This would be awesome! You can also sign up for our Newsletter or follow me on Pinterest or Instagram and share your creation with me. Just tag me @combinegoodflavors and hashtag #combinegoodflavors, so I don't miss it.
📖 Recipe
Best Chocolate Bundt Cake
This impressive chocolate cake captivates with its intense chocolate flavor. Its moist, silky texture literally melts in your mouth, and the chopped chocolate bits add a chocolaty experience to every bite.
Ingredients
2

cup

Soft unsalted butter

3 ½

cup

Dark chocolate couverture

chopped

7

Medium-sized eggs

¾

cup

Granulated Sugar

2

cup

Cake Flour

2

teaspoon

Baking powder

1

cup

Milk chocolate couverture

chopped
Instructions
Preheat your oven to 356 °F / 180 °C, top/bottom heat.

Butter the Bundt cake pans and sprinkle it with breadcrumbs.

Melt

2 cup Soft unsalted butter

with 14.12 oz (400 g) of

3 ½ cup Dark chocolate couverture

in a water bath

2 cup Soft unsalted butter,

3 ½ cup Dark chocolate couverture

Separate

7 Medium-sized eggs

and beat the egg whites in a mixing bowl until creamy.

Combine the yolks and

¾ cup Granulated Sugar

and mix for five minutes until you get a foamy texture.

¾ cup Granulated Sugar,

7 Medium-sized eggs

Pour in the butter-chocolate mixture while stirring.

Fold in

2 cup Cake Flour

and

2 teaspoon Baking powder

.

2 cup Cake Flour,

2 teaspoon Baking powder

Add the chopped

1 cup Milk chocolate couverture

and the rest of the chopped dark chocolate couverture pieces and mix the mixture well.

1 cup Milk chocolate couverture

Fold the beaten egg whites into the dough.

Pour the batter into your prepared Bundt pans and bake on the second rack from the bottom for about 50 minutes.

Take the Bundt cakes out of the oven and let them cool for 15 minutes before removing it from the pan.

Let it finish cooling on a cooling rack, and then it is ready to be eaten.

Dust the cake with a tad of powdered sugar and serve this delicacy as is.
Never miss a recipe!
Sign up and let me spoil you weekly with a delicious homemade recipe!
Nutrition values are estimates only, using online calculators. Please verify using your own data.
Serving:
1
Piece
|
Calories:
354
kcal
|
Carbohydrates:
28
g
|
Protein:
5
g
|
Fat:
27
g
|
Saturated Fat:
16
g
|
Polyunsaturated Fat:
1
g
|
Monounsaturated Fat:
8
g
|
Trans Fat:
1
g
|
Cholesterol:
89
mg
|
Sodium:
114
mg
|
Potassium:
34
mg
|
Fiber:
3
g
|
Sugar:
16
g
|
Vitamin A:
538
IU
|
Calcium:
13
mg
|
Iron:
1
mg
⛑️ Food Safety
Cook to a minimum temperature of 165 °F (74 °C)
Do not use the same utensils on cooked food, that previously touched raw meat
Wash hands after touching raw meat
Don't leave food sitting out at room temperature for extended periods
Never leave cooking food unattended
Use oils with high smoking point to avoid harmful compounds
Always have good ventilation when using a gas stove
For further information, check Safe Food Handling - FDA.