Do you also ask yourself every year, "What should I cook as a Christmas dinner menu this year?" I feel the same way every year. And most of the time, the devil lies in the details. One has already discovered a desired main course, but by God has no idea for a matching appetizer!
I like to call this the annual Christmas cooking dilemma, which doesn't occur just before Christmas but usually much earlier.
To help you out and shower you with ideas, I started searching for amazing recipes that will help you fight your Christmas cooking dilemma.
And I found what I was looking for. Honestly, I had so much support from so many amazing people that I now have more than 70 Christmas Eve appetizer ideas at my fingertips for you! Isn't that great?
In today's blog post, you'll find the first 37 appetizer recipes to choose from for your perfect Christmas menu. Find 36 more Christmas dinner appetizer recipes here.

What Christmas appetizer recipes are you going to discover in this post?
Elegant Christmas appetizers
Christmas themed appetizers
Christmas themed fruit appetizers
Christmas appetizers make-ahead
Meat appetizers for Christmas
Old-fashioned Christmas appetizers
Easy appetizer finger foods
Gluten-Free, vegan, allergy-free appetizers
Christmas Eve party snacks
Christmas Eve snack food ideas
And much more!
There are quite a bunch of recipes I've got lined up for you here. And it can feel a bit overwhelming to have so many Christmas party appetizer recipes at your fingertips!
That's why I highly recommend you to pin this listing, so you can have it at your fingertips whenever you need it.
You can download your recipe link list as a PDF too! Click the image below and claim your copy! This way, you have the links to all these delicacies secured and don't have to search long!
But now I've babbled enough and do not want to keep you longer from browsing through the recipes! Have fun!
The first 37 appetizer recipes for your perfect Holiday Gathering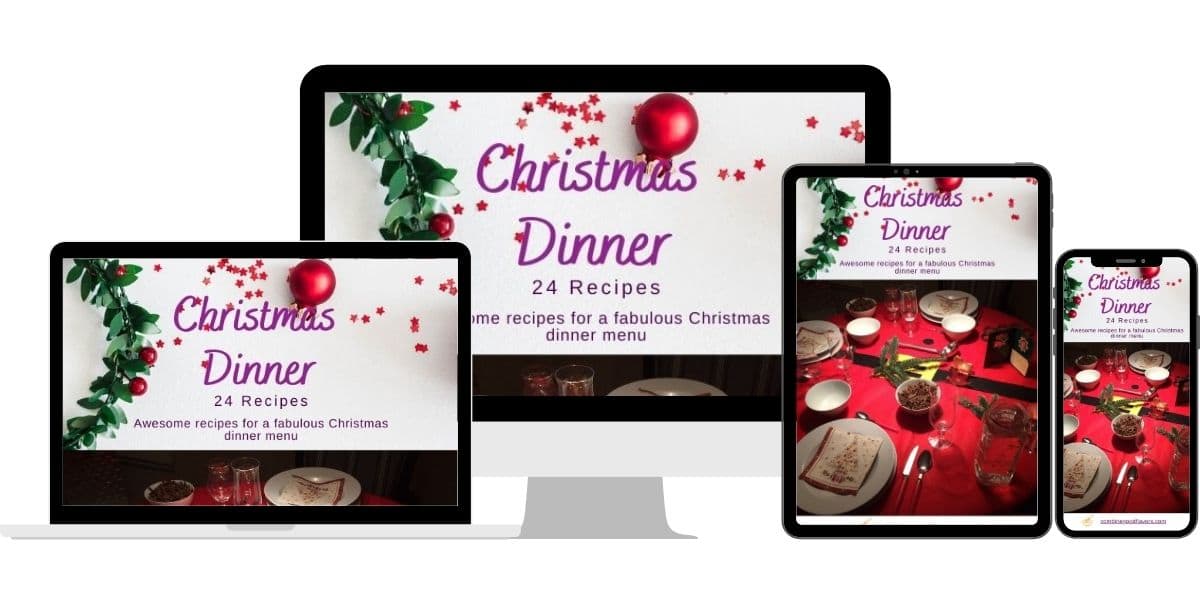 Smooth and Creamy Dip Ideas