To answer the inevitable question "What to cook for Christmas dinner this year?" and not end up with the same menu as last year, I've put together an incredible compilation of different Christmas dinner main courses for you.
You'll find variations on traditional Christmas dinner menu main courses such as Beef or Pork Tenderloin, Beef or Vegan Wellington, Christmas Ham, Christmas Turkey, as well as Nontraditional Christmas Dinner Main Course Recipes.
Even those who want to stay true to their tradition, such as roasting a turkey every year at Christmas, will find recipe ideas to glaze the turkey maybe differently this year.
To avoid being overwhelmed by this array of recipes, you have the option to download "36 delicious Christmas Dinner Main Course Recipe Ideas" as a PDF. With this link collection, you'll have those lovely recipes at your fingertips when it comes to planning and cooking your fantastic Christmas menu.
If you fancy, you can also snag my Christmas Dinner Cookbook with 24 matching recipes!
7 variations of Pork and Beef Tenderloin Recipes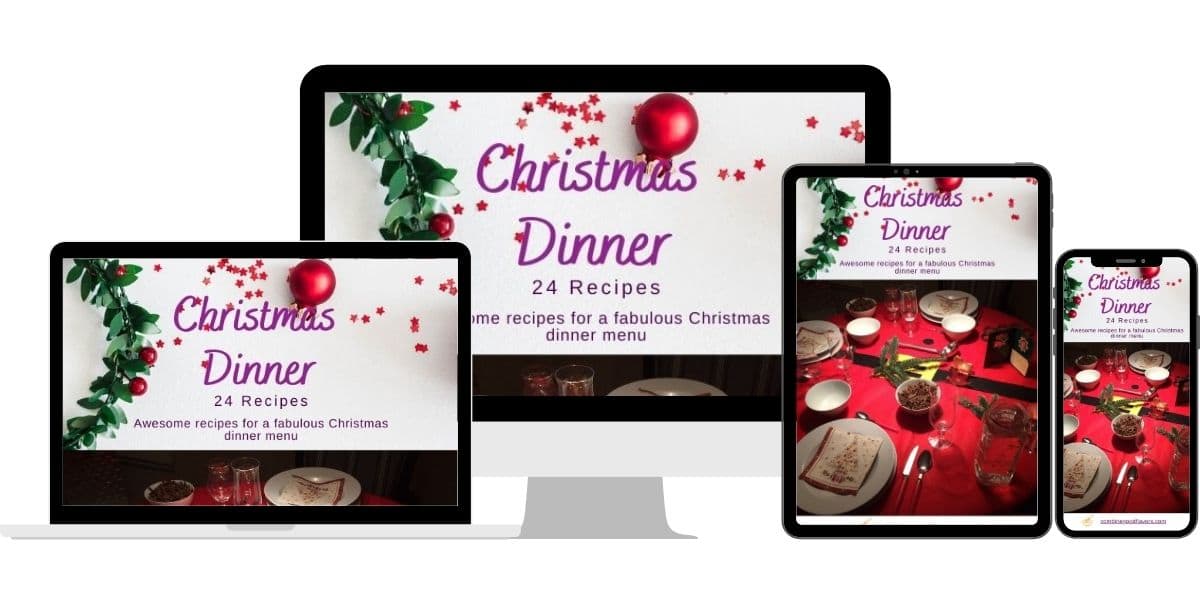 4 Different Recipes to make Beef or Vegan Wellington
7 Amazing Christmas Ham Recipes
7 unique recipes to make a delicious Christmas Turkey
Nontraditional Christmas Dinner Main Course Recipes
Don't forget to download your free Christmas Dinner recipe books!
🎁 Have a lovely Christmas Dinner with your loved ones! 🎄