So, you are ready to be on your vegan journey but need something interesting and refreshing. Wait…. we will give you some Starbucks options that are vegan too!
Yes, you heard it right!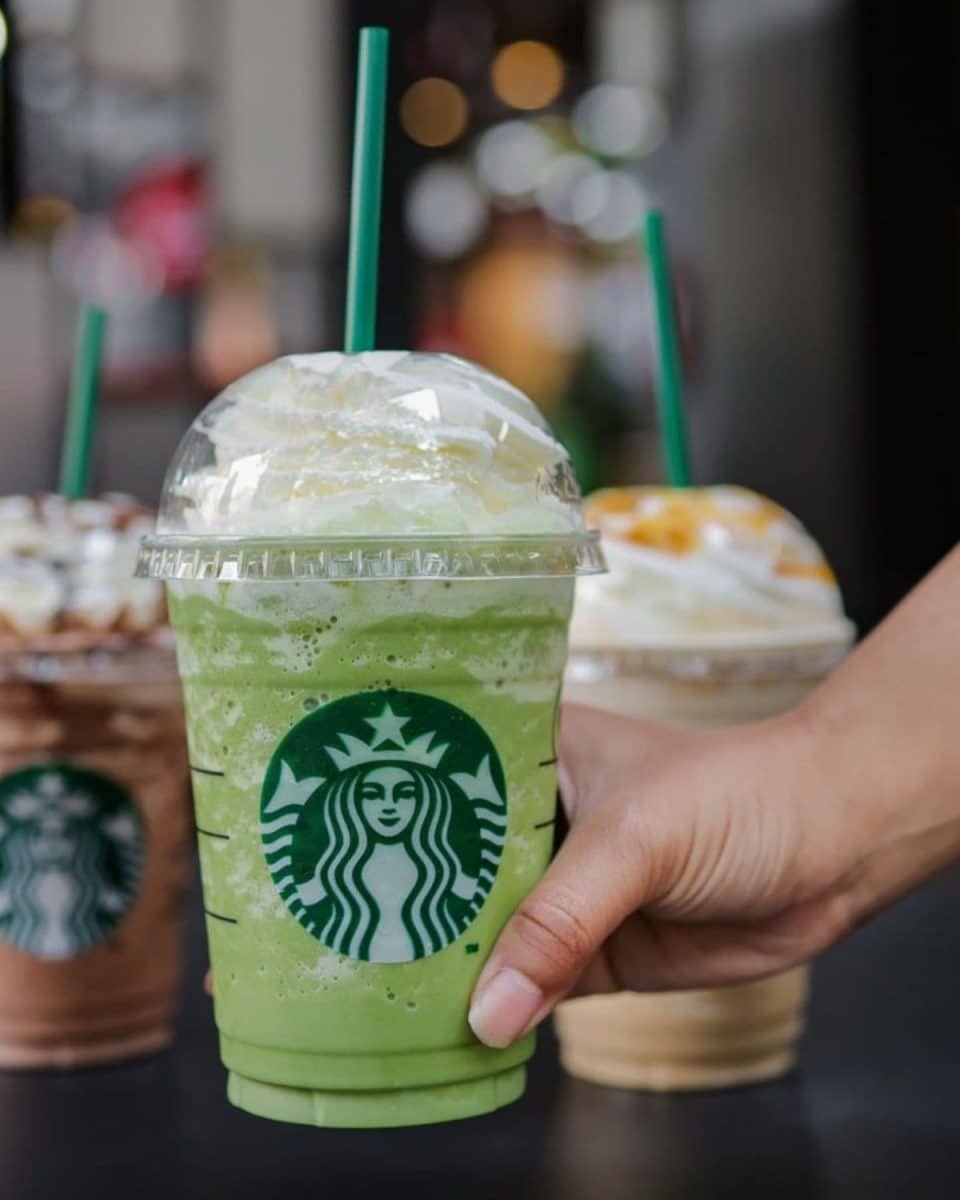 Starbucks offers a huge variety of summer drinks, some are milk-based, some are not. Starbucks, with over 35K locations globally, is facing the increased craze to drink vegan at this coffee chain. So, don't worry. Vegan diet lovers can try most of the drinks as they offer to replace dairy with non-dairy milk.
But wondering, which Starbucks drink is plant-based?
This guide will teach you how and what you can get in vegan summer beverages at Starbucks.
Continue to read!
A delightful guest post by Reena Devi.
Jump to:
What are the milk options available at Starbucks?
When you are looking for a vegan-based beverage option, you can add any of the non-dairy milk in most of the Starbucks drinks. Remember, they may charge you a bit extra for replacing the dairy milk option with a non-dairy one. But if you order any vegan drink as it is, the price remains the same. The available milk options for vegan dieters are:
Soy Milk
Coconut Milk
Almond Milk
Oatmilk (recently added)
When Starbucks offers the best non-dairy milk options, why not try some of their best drinks that too while being on a diet?
But before ordering one should know about the sizes of beverages available at such outlets to avoid confusion. Do you know why I am saying this?
Once I did the same mistake and wrongly ordered the venti instead of the tall one. Let's know a little about the available drink sizes!
What are the drink sizes available at Starbucks?
Here are some of the traditional size options for drinks available at Starbucks.
Tall (12 ounces)
Venti (24 ounces)
Grande (16 ounces)
Trenta (31 ounces)
But before knowing some of the must-try summer beverages, let's know some points to order confidently at Starbucks!
How to order vegan at Starbucks?
As the menu of Starbucks is huge, anyone can get confused while ordering what they want. So, to brief you, here is how you can place your vegan order:
Ask for plant milk
Starbucks has a variety of milk to mix in your drinks like coconut, soy, almond, or oats milk. Try to choose as per your needs.
Take drinks with no whip
You can make many of their drinks to make them vegan if you ask them to prepare without whipped cream or with non-dairy products.
Carefully check the ingredients
Whenever you want to order vegan, you can thoroughly check their menu. It is even available online on their website. And try to ask before ordering any specific ingredients as any of them can be dairy based.
Try new flavor syrups, especially vegan
Many of the Starbucks syrups are vegan but most people don't know this. So, you can select your favorite flavor just by asking them. Some of them are caramel syrup, toffee nut, etc.
Which are the best vegan Starbucks drinks that one can try?
Starbucks has a bucket full of options for beverages, let's know about some of the best ones!
Iced Coffee
Iced coffee is one of the most popular caffeinated beverages of Starbucks. Iced coffee is prepared with brewed hot coffee, and then chilled. It is a bit different from beverages like cold brew, which is prepared with ground coffee steeped for one day, and then lattes, like espresso with steamed milk.
You can ask to add non-dairy milk to your iced coffee as you know Starbucks has a variety of vegan milk to add to the beverages as per your diet.
Americano
If you are a big coffee lover but a vegan too, you can try Starbucks' Americano. It is one of the favorite beverages of coffee drinkers. Americano has a strong coffee flavor and is prepared with only two ingredients:
If you want to enjoy some non-dairy or without-milk drinks, Americano is a good option to try.
Blended Strawberry Lemonade
If you love something fruity over bitter, you can try blended strawberry lemonade at Starbucks. This beverage is just made with:
Strawberry puree
Lemonade
Vegan diet followers can surely try such Starbucks summer drinks to make their minds feel lighter and more refreshing.
Iced Cinnamon Dolce Latte
This next beverage on the list is not vegan as per its recipe, but you can modify it as per your requirements. It comes with whipped cream and cinnamon dolce topping, but if you want it as a vegan beverage, you can ask to add non-dairy milk and no whip. And you can add a sprinkle of nutmeg as a substitute for cinnamon dolce topping.
Caramel Macchiato
If you want to try the next drink on the Starbucks menu as a plant-based beverage, you can do a little customization. You have to simply ask for soy, coconut, or almond milk instead of dairy-based milk. And remember to avoid caramel drizzles.
Coconut Milk Latte
When Starbucks introduced coconut milk to its menu, it was a joyous day for plant-based diet lovers. The coconut milk latte at this coffee chain starts with a Starbucks blonde espresso with gorgeous sugar flourishing at the top.
Golden Ginger Drink
The next choice in the guide to summer beverages is a tasty vegan drink flavored with ginger. The drink has refreshing ingredients to keep you cool in the summer. You can taste some of the amazing products in the golden ginger drink:
Ginger
Coconut milk
Pineapple
Turmeric flavors
What else can anybody ask for, that too in a plant-based drink?
Iced Flat White
Just alter the dairy products with the non-dairy ones and you are ready to enjoy your vegan diet. A flat white is a drink made up of espresso and steamed milk. So, what is different in it from Lattes and Cappuccinos?
It's all about the different varieties and forms of milk used in such beverages. Flat whites are a stronger kind of coffee than lattes and cappuccinos as it has a stronger coffee flavor with a bit of foamed milk and a velvety texture.
You can say it is a light milky version of a latte. Remember to replace dairy-based milk with non-dairy one to enjoy your vegan beverage.
Iced Pineapple Matcha
If you want to try some tropical drinks from the Starbucks menu, go for Iced Pineapple Matcha. Vegan people will enjoy this beverage containing:
Green Tea
Ginger
Pineapple
Coconut Milk
Seems refreshing… right? Why wouldn't it be?
When such refreshing summery ingredients blend, getting a super cool beverage is obvious.
Iced Matcha Green Tea Latte
If you are looking for some vegan summer drinks at Starbucks, Iced Matcha Green Tea Latte can never go wrong. Ask to add almond or coconut milk and no whipped cream to make it a non-dairy-based drink.
Mango Dragonfruit Refresher
This summer beverage was started as a temporary addition to the Starbucks menu, but its popularity makes it a permanent one. The fruit juice blend is mixed with dried dragon fruit pieces and water. You can also replace the water with coconut milk and enjoy the plant-based summer refresher.
London Fog Tea Latte
This next option from the Starbucks menu is a unique beverage to try. The drink is a mix blend of:
Grey Tea
Vanilla Syrup
Milk
And to make it a plant-based beverage, ask to change the normal milk with any vegan milk options. And you are good to try a nice vegan Starbucks beverage.
Nitro Cold Brew
If you want more of a coffee-style drink at Starbucks, Nitro Cold Brew or Cold Brew is a must-to-try vegan-friendly option. You can experience creamy textures with its nitrogen bubbles without involving any diary-product.
The thick layer of foam on the top of the coffee makes it super creamy and smooth which looks exactly like a cream but it is not.
For those who don't like dark coffee flavors and also want some vegan options, Nitro Cold Brew is the best drink to try. Even if you avoid adding stevia, the taste is super yummy as the foam gives some sweet taste too.
Mocha Frappuccino
Although the Mocha Frappuccino comes with milk and whipped cream, still, you can try it with non-dairy milk and no whip. And the best part is, the mocha syrup is already vegan. So, no need to much alter the drink.
Pink Drink
The classic Pink Drink at Starbucks is a super popular beverage to keep to refresh this summer. The drink is made with a base of Strawberry Acai Refresher, dried strawberries, and coconut milk.
All the ingredients are super cool and refreshing which makes the pink drink a super vegan option to try.
Dragon Drink
Like Pink Drink, the Dragon Drink at Starbucks is equally famous. It is a nice colorful caffeinated drink made up of a Mango Acai Refresher base, dried dragon fruit, and coconut milk.
The Mango Acai Refresher base is a nice blend of mango and dragon fruit-based liquid flavor mixed with green coffee. The drink is super tasty which makes it one of the go-to options for vegan dieters.
Very Berry Hibiscus Refresher
Berry with Hibiscus…. interesting… right?
The combination of ingredients is so unique and equally tasty which makes it one of the unique Starbucks refreshers. The tangy flavor of blackberry with tints of hibiscus liquid, ginger, and lemongrass makes it a super delicious vegan beverage to try in summer.
Violet Drink
If you want to try some berry hibiscus refresher that too with non-dairy milk, Starbucks guide to summer beverages has that also on the list. The berry hibiscus refresher (discussed above) is mixed with coconut milk and ice to make Violet Drink.
Paradise Drink
The next option in this vegan guide to summer beverages is the Paradise drink. It is prepared with a vegan coconut milk base combined with pineapple and passion fruit juices. And the best part is the diced pineapple chunks in the drink to give you an extra tropical feel.
Iced Chocolate Almondmilk Shaken Espresso
When coffee and dark chocolate vibes go on in a drink, it tastes sweet but not so sweet as mocha. In this chocolate-based drink, vegan malt powder is combined with almond milk to prepare a refreshing drink to power up your day. If you find it sweet, you can ask to add espresso shots as per your taste.
Iced Shaken Espresso
When drinkology combines with coffee, a refreshing drink Shaken Espresso is made. To prepare this drink, Starbucks' blonde espresso is mixed with ice in a cocktail shaker.
If you find it strong to drink, you can order to add some non-dairy milk to it and enjoy your vegan beverage.
Iced Brown Sugar Oatmilk Shaken Espresso
The next Starbucks vegan drink is so mouthful that you won't stop yourself to drink again and again. This yummy coffee beverage is slightly sweet and has the taste of cinnamon.
This beverage is a good blend of iced blonde espresso, brown sugar syrup, oat milk, and a hint of cinnamon. It is a little spicy, sweet, and refreshing altogether which makes it a perfect pick for vegan dieters. You can even get this drink if oat milk is not available by replacing it with almond milk.
Oleato Iced Shaken Espresso With Oatmilk and Toffeenut
This latest launch in the Starbucks menu is a must-to-try drink for vegan diet lovers. Milk and olive oil mixed in the hot drink make it tastes like coffee with lots of creams. This mixture takes all the bitterness away and you get a velvety buttery latte.
Starbucks Oleato combines espresso and cold-pressed olive oil and oat milk. You can't replace oat milk with any other non-dairy milk option in this beverage as it is specially formulated with oat milk.
Apple Crisp Oatmilk Macchiato
Before this year, this drink was Apple Crisp Macchiato made with cow milk. But now, for vegans, it is prepared with oat milk. The beverage contains apple, brown sugar syrup, spiced apple drizzles, and blonde espresso. When Starbucks replaced cow milk with oat milk in this drink, it was one of the first Starbucks official fall vegan drinks.
Iced Toasted Vanilla Oatmilk Shaken Espresso
Do you want to try a toasted marshmallow in drink form? Yes, you heard it right!
This Starbucks beverage makes this possible for you. The toasted vanilla syrup is the main ingredient of the drink. It is a good-to-try drink for you if you don't like to take coffee but like caffeine. You can change the quantity of toasted vanilla syrup as per your taste.
Apart from these on-order beverages, Starbucks offers some ready-to-drink vegan options too.
Ready-to-grab vegan drinks at Starbucks
Apart from a non-dairy-based menu, this famous coffee chain offers some ready-to-grab and drink beverages.
Packed Frappuccinos
In the vegan guide to summer beverages of Starbucks, bottled drinks are a must to try. These drinks include oat milk frappuccinos in two flavors. One is a caramel waffle cookie and the other is a dark chocolate brownie.
Cold Brews
Starbucks also offers packed cold brews to try at home. The available flavors are Black, Madagascar vanilla, and caramel dolce.
Vegan Creamers or Non-dairy Creamers
If you want to make iced coffee at home, Starbucks offers non-dairy creamers made up of almond and oat milk. You can get it in caramel and hazelnut flavors.
You are on a vegan path, what if you want to drink healthy only?
Don't worry, here are some suggestions for you to make your Starbucks vegan drink healthier.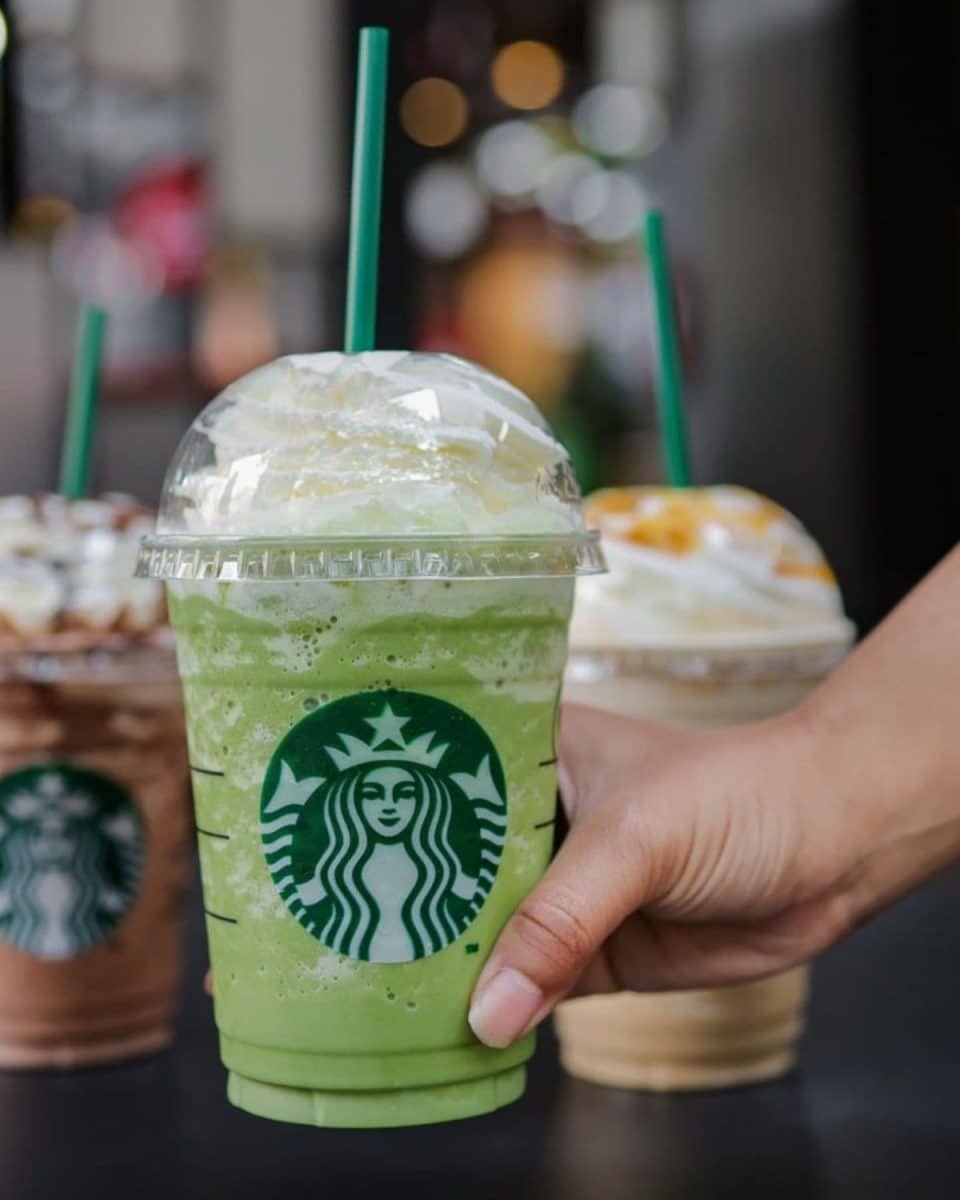 How can you make your vegan drink healthier?
The number of calories that a Starbucks drink have depends upon the milk you choose. A tall glass of oat milk-flavored drink has calories around 250-290. Whereas almond milk-based drink has 80- 140 calories. So, you can follow these given suggestions:
Try to avoid oat milk as it is one of the most-dense options in non-dairy milk options.
You can take straight espresso.
You can customize the flavorings or toppings as per your diet.
Try to avoid mocha or chocolate flavorings.
You can try to avoid ice.
You can ask for heavy foams.
Try to take short glasses instead of tall, grande, and venti.
Wrapping Up
What are your thoughts on this Starbucks essential vegan guide to summer beverages?
Starbucks' absolute love for summer refreshing drinks serves all, then why should they stay behind for vegan dieters?
If you are a vegan and a Starbucks lover too, you can get a lot of options there whether you want something with or without caffeine. To follow your plant-based diet, just pick one of your favorite beverages from the huge menu and you are ready to have some awesome drinks.
It's always suggestible to ask before ordering about any ingredient which may be dairy based. Like, Cinnamon Dulce Topping contains butter. So, try to ask everything if you are in doubt.
Hope this guide to summer beverages helped you to choose the best drink.
If you have any other vegan drink options in mind that we missed in the blog, you can share that with us!
⛑️ Food Safety
Cook to a minimum temperature of 165 °F (74 °C)
Do not use the same utensils on cooked food, that previously touched raw meat
Wash hands after touching raw meat
Don't leave food sitting out at room temperature for extended periods
Never leave cooking food unattended
Use oils with high smoking point to avoid harmful compounds
Always have good ventilation when using a gas stove